Safety Culture
CEDA recognizes the reality that our employees and our clients face every day: the pressure to get the job done effectively and efficiently - so our safety policies, practices and procedures are designed with the real world in mind.
Real world safety begins and ends with people and the decisions they make every day. CEDA's safety culture is grounded in watching out for each other and in thinking through the life-changing consequences of letting our guard down, even for a second. A strong, true safety culture is based on shared values that invite employees to speak out about hazards, feel compelled to stop work to prevent incidents from occurring and suggest new ways to work more safely.
Safety is the bond that links the employee working in the field to the CEO's office. Our leaders get out into the field for face-to-face discussions around safety, quality and efficiency. Every week we review our company-wide performance and regularly hold a comprehensive health and safety review with all CEDA senior leadership.
At work, our employees are the experts in what they do. CEDA strives to continually improve our safety culture by engaging our employees. For us, safety has to be head and heart, working together.
We call it Live Safe Now.
"No job is so important that we sacrifice the safety or our people, cause harm to the environment or damage to our equipment."

CEDA President & CEO
Kevin Fleury
---
Health & Safety Initiatives
We encourage a You See It, You Own It philosophy to remind and motivate employees to take the initiative to practice safety at all times. It's about empowering employees to take personal accountability for creating a safe workplace.
Other proactive safety initiatives include:
Essential Rules of Safety
Employee Training & Competency
Leadership Development & Improvement
Live Safe Now Recognition Program
Joint Health & Safety Committees
Safe Journey Management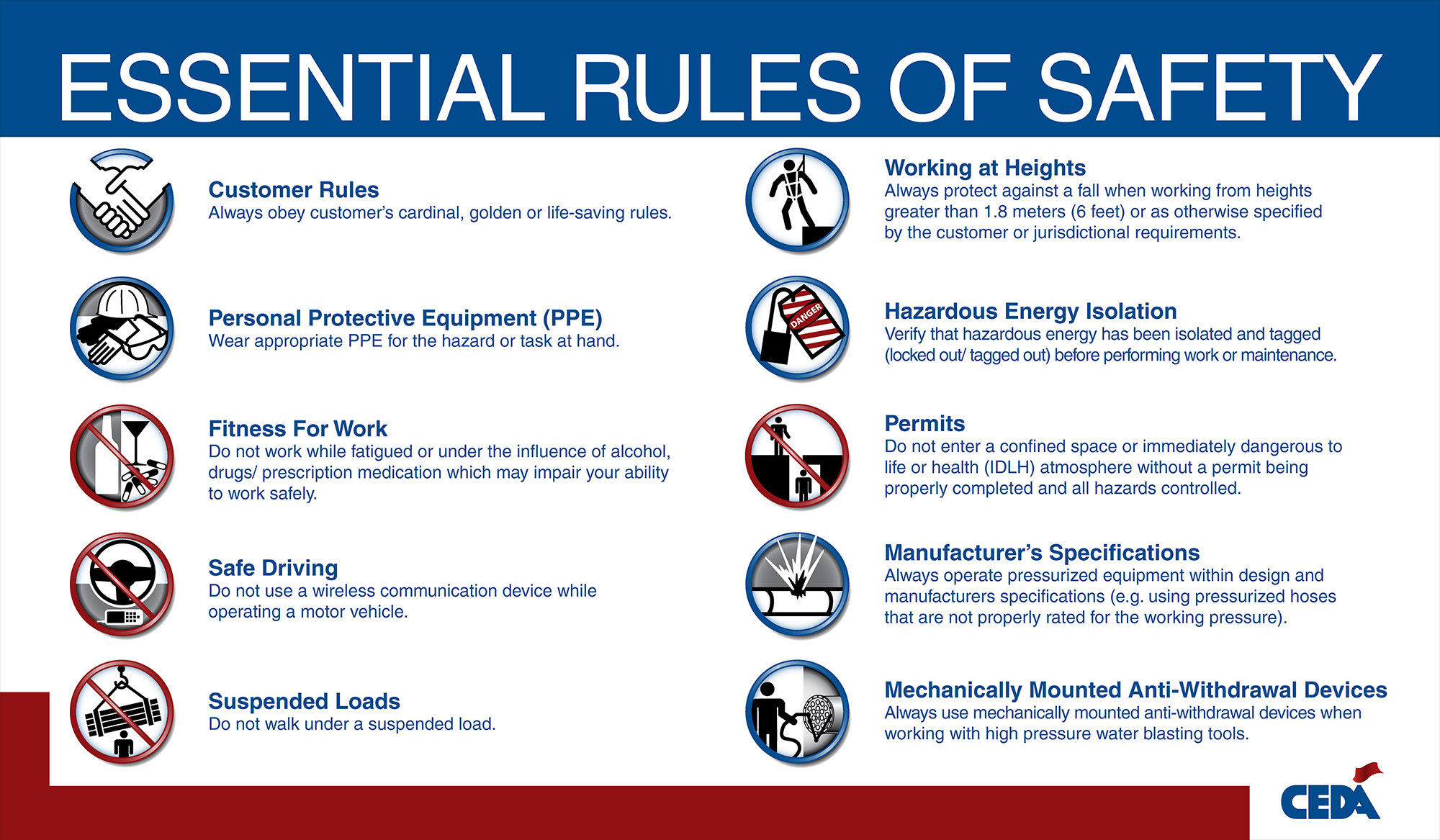 ---
Health, Safety & Environment Index
While we believe safety is more than a number, it's important to track our progress as we continually strive to make sure everyone goes home safe at the end of the day. Key performance measurements based on leading and lagging indicators include:
Near Miss Frequency
Serious & Major Incident Investigation Review & Closure
Senior Leadership Inspections
Senior Leadership Meetings
Cultural Initiatives (Safety Events, Recognitions, Accolades)
Non-Conformance, Motor Vehicle Collision & Environmental Incident Frequencies
First Aid Injury Frequency & Total Recordable Injury Frequency (TRIF)
---
COVID-19 Prevention
At CEDA, we are committed to protecting and promoting workplace health and safety for our employees, clients, suppliers, partners and the public. We are addressing the challenges presented by the COVID-19 pandemic through the implementation of our emergency response, business continuity and recovery plans to ensure a healthy and safe work environment.
The following prevention tools have been developed to enhance CEDA's Health, Safety and Environment Management System and to address the risks of COVID-19 in the workplace:
COVID-19 Awareness Information - developed presentations, toolbox talks, procedures and posters to assist leaders, HSE personnel and employees.
CEDA's Hazard Identification & Risk Assessment Practice - developed COVID-19 processes and prevention strategies that align with our clients' protocols and public health authority guidelines.
---
Journey Management Strategy
Journey management is a practice where our people identify hazards they might face during each trip and implement control measures to eliminate or reduce the risk. We believe in preventing and mitigating travel risk through preparation and the proper selection of vehicles, equipment and routes.
---
Joint Health & Safety Committees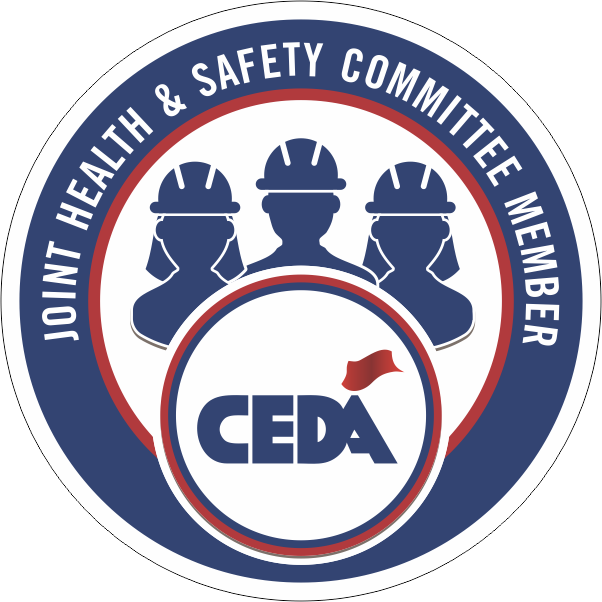 Joint Health & Safety Committees (JHSC) are important forums for workers to participate in Occupational Health & Safety (OHS) in an effort to raise awareness, recognize hazards and work collaboratively to find ways to mitigate risks. JHSC members focus on injury and incident prevention through meetings, investigations and inspections to strengthen the health and safety culture.
All JHSC members complete training and can be identified with the JHSC hardhat sticker.