CMD CEDA Fluid Solutions Selected as a Finalist in Canada's Safest Employers Awards 2022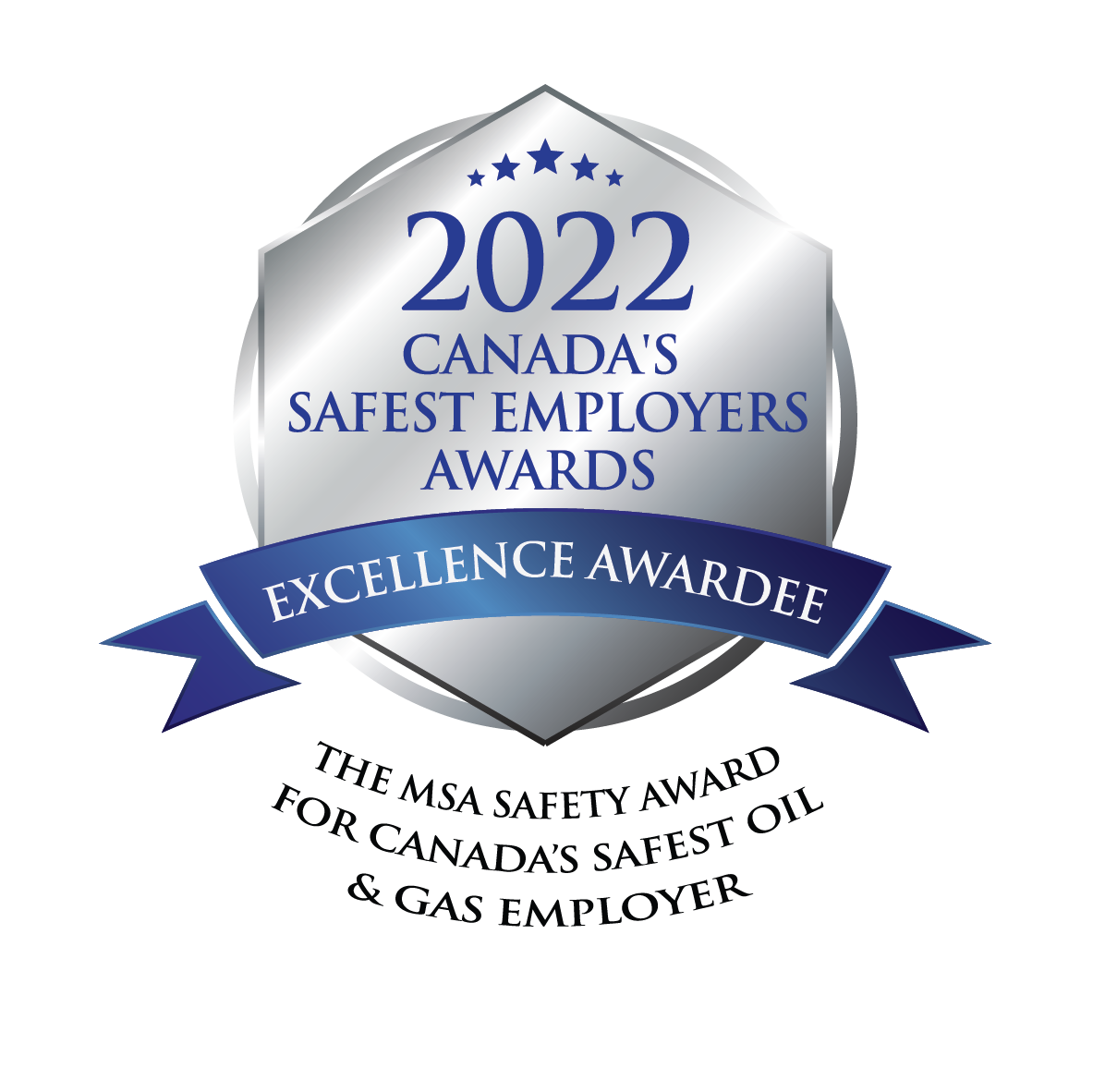 CALGARY, AB – CEDA is proud to announce that its joint venture, CMD CEDA Fluid Solutions has been selected as a finalist for Canada's Safest Oil & Gas Employer in the 12th annual Canada's Safest Employers Awards (CSEAs), presented by Canadian Occupational Safety (COS). CSEAs recognize the outstanding health and safety professionals and companies for their achievements, leadership and innovation over the past 12 months.
Finalists were selected following a call for nominations to COS' nationwide readership. Winners will be selected by a stellar panel of judges and revealed during a virtual awards gala on October 20, 2022.
"CMD CEDA Fluid Solutions is truly honoured to be selected as a finalist for this award," said Craig Nicholson, CEDA's Vice President, Health, Safety & Environment. "This recognition reinforces the team's ongoing commitment to safety and operational excellence. From new hires to frontline leadership, everyone takes accountability for creating a safe workplace by integrating health and safety into all work activities."
About Canadian Occupational Safety
For almost 60 years Canadian Occupational Safety has been the premier publication on occupational health and safety in Canada. In each issue, readers get a compelling mix of practical, informative, high-quality articles to help them in their work as health and safety professionals. Canadian Occupational Safety covers a wide range of topics ranging from office to heavy industry, and from general safety management to specific workplace hazards. The print publication is distributed to 14,000 occupational health and safety professionals across Canada. For more information, visit www.safestemployers.com.
About CMD CEDA Fluid Solutions
CEDA and Chard Metis Dene Inc. (CMD) launched a joint venture named CMD CEDA Fluid Solutions to provide dredging, pumping, fluid management and dewatering system services, and to pursue similar opportunities within the Regional Municipality of Wood Buffalo. This joint venture aligns with CEDA's commitment to foster Indigenous inclusion through employment, community investment and business opportunities.
For further information:
Trish Kloberdanz, Corporate Communications Manager, CEDA