CEDA's Dredging & Fluid Management Team Wins Suncor President's Operational Excellence Award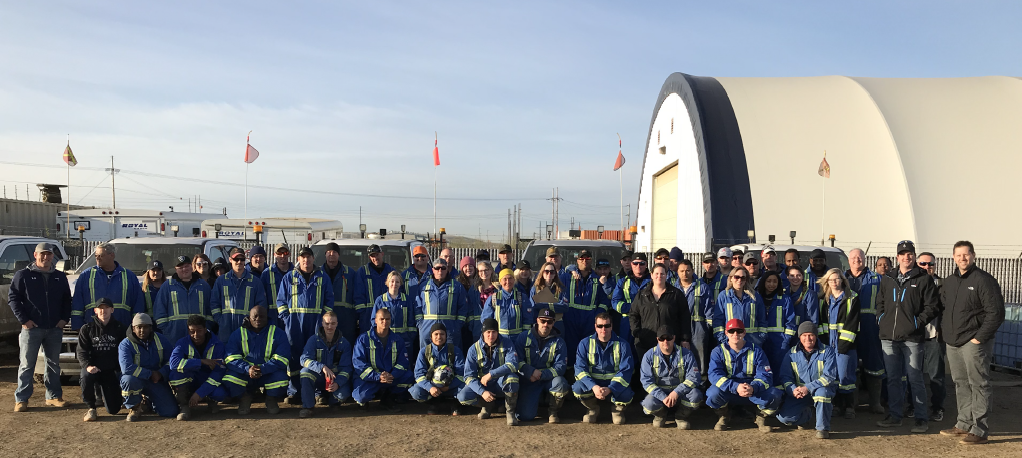 Annually, Suncor invites employees and contractors to apply for the President's Operational Excellence Awards (POEA). The POEA is Suncor's celebration of the people pursuing operational excellence and, in the process, elevating Suncor to new levels of success. This year, 154 nominations were received from employees and contractors across Suncor.
We are proud to announce CEDA's Dredging & Fluid Management - Tailings Reduction Operation (TRO)/Accelerated Dewatering (ADW) team at Suncor Base Plant in Fort McMurray, won a POEA under the category of Personal & Process Safety for a large team (20 or more individuals).
The team of 360 + employees won the award for everyone's personal commitment to safety and for having established an exceptional safety record while exceeding the TRO production targets in 2017 and 2018.These results demonstrate that safety and production are not competing objectives and that safe production is achievable.
Congratulations to everyone on the TRO/ADW team for truly demonstrating an ongoing personal commitment to safety and operational excellence.