CEDA's DRE Dredge Team Wins WEDA Safety Excellence Award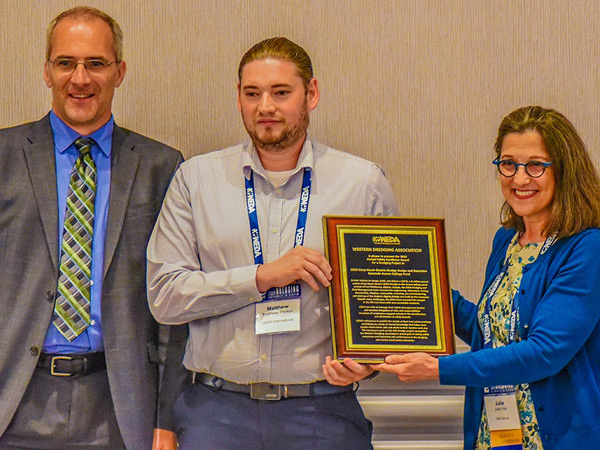 Every year, the Western Dredging Association (WEDA) invites individual organizations or project teams to apply for the Safety Excellence Awards. Presented by the WEDA Safety Commission, this award symbolizes exceptional safety performance that exhibits a proactive approach to raising safety awareness in the dredging workplace.
We are proud to announce that CEDA's Deep Reach Electrical (DRE) Dredge team at Syncrude won the 2019 WEDA Safety Excellence Award for a Dredging Project. This year's award is particularly special as this marks the second year in a row CEDA has won for two separate projects. Matthew Peyton, CEDA's Manager of Dredging & Fluid Management, Maintenance & Technology, accepted the award on behalf of the team at the WEDA Dredging Summit & Expo in Chicago, Illinois.
The DRE Dredge team continues to demonstrate CEDA's core value of Safety – a zero-incident culture ensuring everyone arrives home safe every day.
Congratulations team!