CEDACares Raises $38,565 for the Canadian Mental Health Association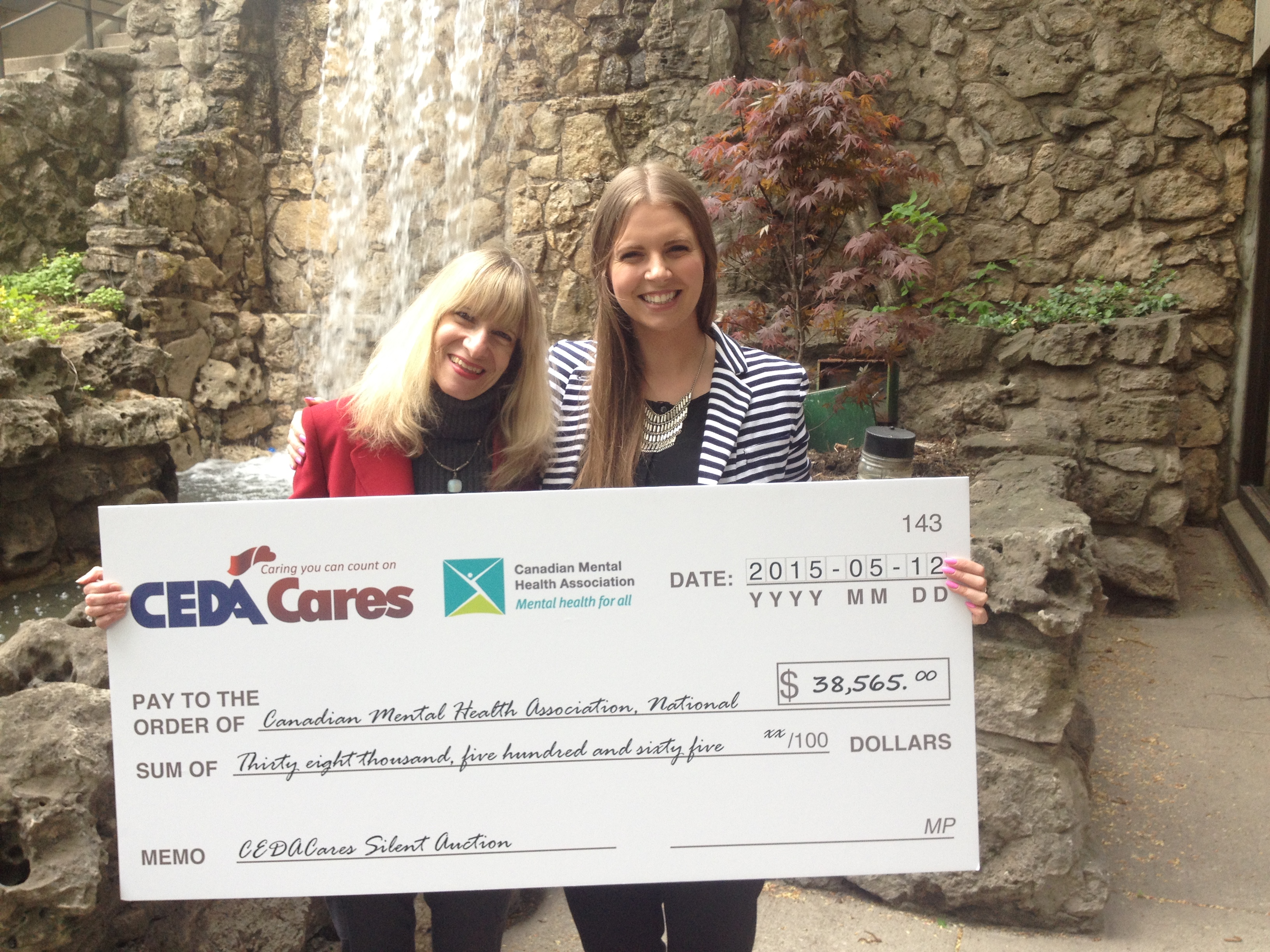 From May 4th to May 8th, CEDA hosted its third annual CEDACares Silent Auction with proceeds supporting the Canadian Mental Health Association (CMHA). In support of the 64th Annual Mental Health Week, CEDA employees spent the week bidding on over 100 donated items. The auction raised $38,565 with $28,565 raised from employee contributions and an additional $10,000 donated directly from CEDA.
"I've watched the auction grow into something bigger and better every year. This year, it was the outpouring support from our business community that took the auction to the next level. With over 23 business partners including Accompass, ATB Financial and BMO Financial, we nearly doubled the items for our employees to bid on," said Bailey Quaite, Supervisor of Communications & Community Relations at CEDA. "Through our continued partnership with the CMHA, our employees are even more connected to the cause which is reflected in how much we raised."
Some of the most popular auction items included Jason Aldean concert tickets donated by Blakes, a Calgary Flames team signed jersey and lunch with GM Brad Treliving, donated by the Calgary Flames and an iPad Mini donated by Filion Wakely Thorup Angeletti LLP. Unique experiences were once again donated by members of the Executive team and were a great success in raising nearly $14,000.
"For the second year in a row, CEDA's continued support of CMHA has been outstanding. It is heartening to see a company like CEDA so dedicated to giving back to their communities and inspiring their employees to make a difference in the lives of others. We would like to thank CEDA for their ongoing support of the mental health of Canadians and for selecting CMHA as their charity of choice during Mental Health Week," Peter Coleridge, CMHA National CEO.
This year's Mental Health Week campaign encouraged people to GET LOUD and talk more openly and honestly about their mental health by asking Canadians if they are "Fine or Phine" – the difference between saying you're fine and actually being fine. This subtle difference highlights the difficulty people can face when bringing up mental health issues. Mental health is a state of well-being and must be supported where we live and work. CMHA actively supports and encourages positive mental health in all aspects of daily life during its Mental Health Week and throughout the year.
Through CEDA's fundraising efforts for the CMHA, CEDA is able to support mental health initiatives such as Mental Health Week, to increase awareness and reduce stigma associated with mental illness, and to assist individuals affected by mental illnesses across the country.