CEDACares Raises $19,000 for Run for the Cure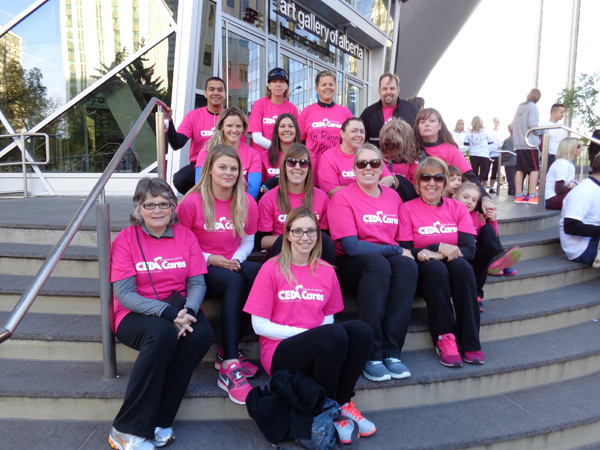 On Sunday, October 5th, CEDA employees across Alberta put on their pink to show their support for the fight against Breast Cancer. With 68 participants across three locations this year, the CEDACares team was stronger than ever, raising almost $19,000!
CEDACares donated $6,800 to the teams for meeting their goal of raising $100 per member. With three people raising more than $1,000 each and another 24 raising more than $150, CEDA surpassed last year's fundraising efforts of $12,000.
All of this money goes to the Canadian Breast Cancer Foundation and supports their work towards finding a cure including supporting ground-breaking research, education, awareness and advocacy initiatives.
"This is one of my favourite events of the year," said Bailey Quaite, Community Engagement Specialist and Calgary's Team Captain. "It's amazing how many people come out and the energy of the crowd. I also love the support you get from all of the neighbours along the route. It's not very often you block someone's driveway and they cheer you on and high-five you as they hand you a muffin when you pass by! It goes to show how many people have been impacted by this cause."