CEDA Syncrude DFM Team Wins WEDA Safety Excellence Award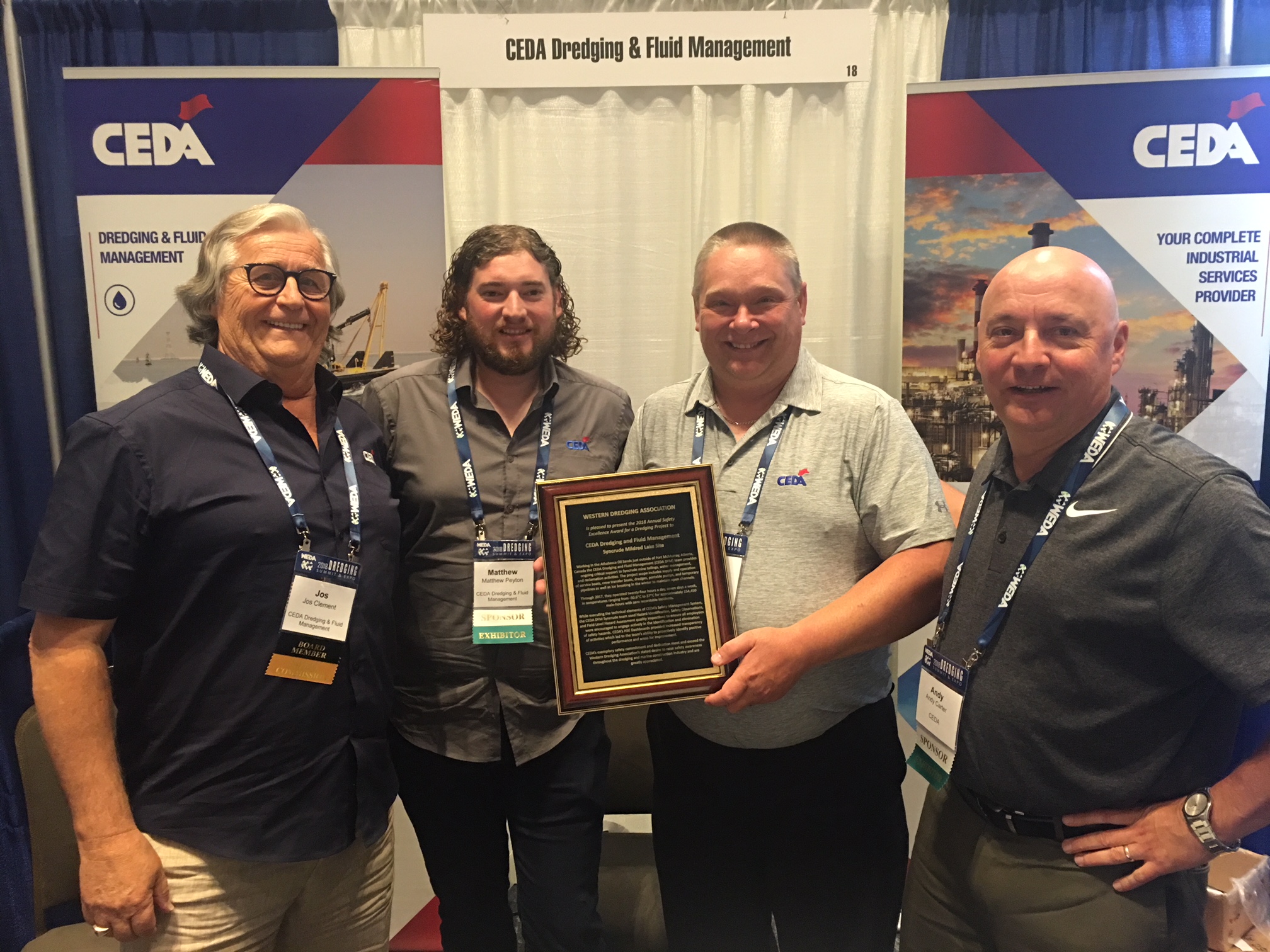 Each year, through the Western Dredging Association (WEDA) Safety Excellence Awards, the WEDA Safety Commission recognizes individual organizations or project teams whose exceptional safety performance exhibits a proactive approach to raising safety awareness in the dredging workplace.
This year, we are proud to announce that CEDA's Dredging & Fluid Management (DFM) Syncrude team won the 2018 WEDA Safety Excellence Award for a Dredging Project. CEDA's Manager of DFM, Maintenance & Syncrude, Darren Buffett, accepted the award on behalf of his team at the WEDA Dredging Summit & Expo in Norfolk, Virginia on June 26.
The DFM Syncrude team has successfully fostered a culture of safety and continues to be an exceptional demonstration of CEDA's ongoing commitment to operational safety excellence. Congratulations team!