CEDA Showcases Safety at Local High School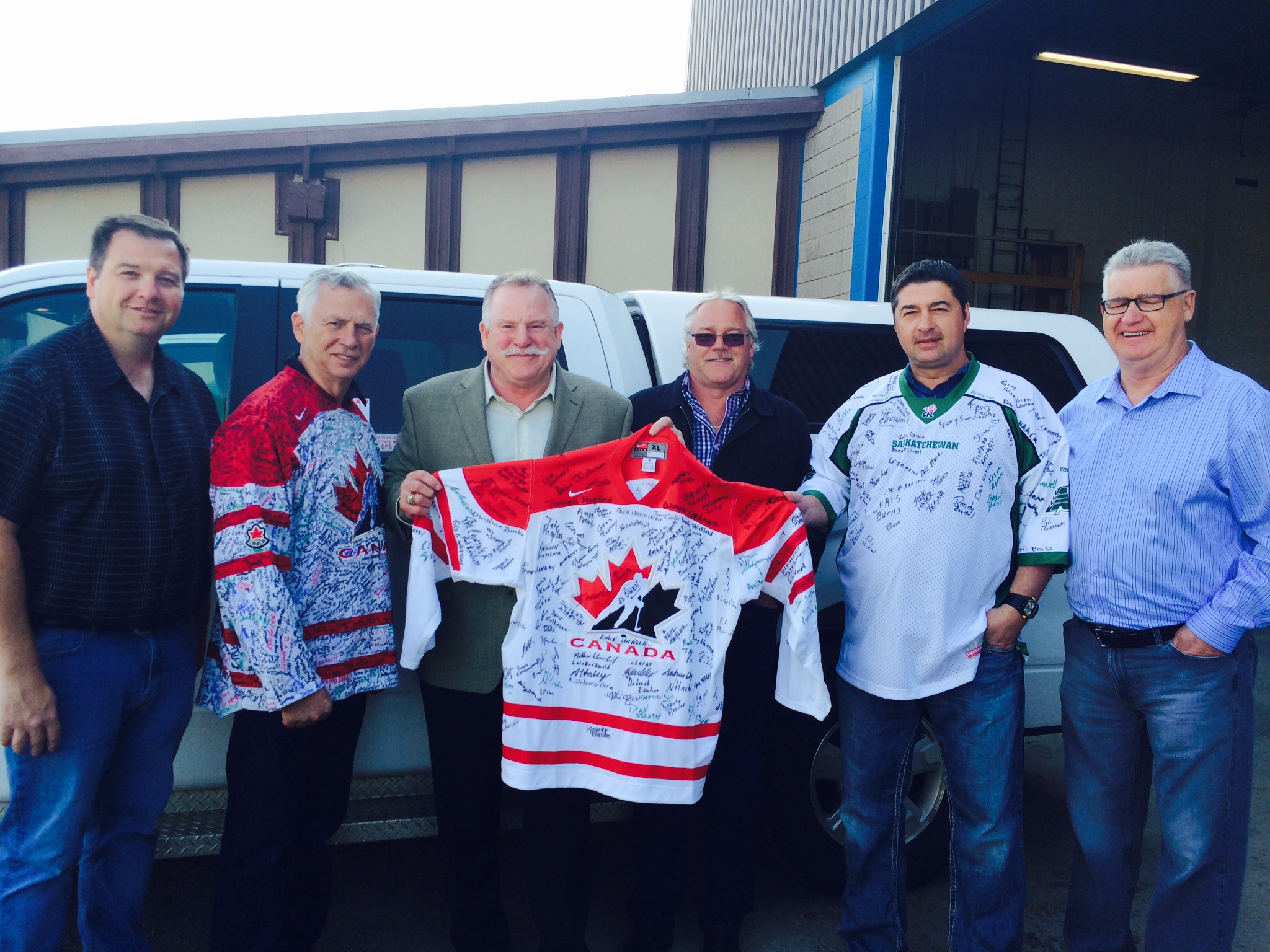 On Tuesday, May 26, 2015 CEDA sponsored a youth in the workplace safety presentation panel at Greenall High School in Balgonie, Saskatchewan. During the two-hour session, Rob Ellis, founder of My Safe Work, spoke with approximately 600 students discussing safe practices in the workplace, the right to refuse work and the workplace accident that took his son's life.
"I want all young people today to ask more questions before they work," said Rob.
During the presentation, a panel of business leaders were interviewed, including Pat Cantner, CEDA's Vice President of Health, Safety and Environment. The 15 person panel also included six of CEDA's operational leaders as well as representatives from the Regina Co-op Refinery, K-line Maintenance & Construction Limited and Mike Carr, Deputy Minister of Labour Relations & Workplace Safety for the Government of Saskatchewan. The interactive presentation included a brief video clip, a short formal presentation, followed by a question and answer period with the panel. Questions ranged from, "does this apply to work at home?", "should I be closing my workplace by myself at night?" and "what should I do if my workplace doesn't have a first aid kit?".
""Hosting events focused on educating youth about receiving proper safety training and orientation is critical to protecting our future leaders. The turnout and engaging questions that were asked at the Greenall School event reinforced how important safety is to youth entering the workforce", said Pat Cantner.
A similar presentation was also held for employees at CEDA's Regina office. During this presentation, CEDA employees signed the first ever Green Jersey of Courage in Saskatchewan in support of educating youth and employees about essential safe workplace practices.
For more on these events, please view the media coverage from the Regina Leader Post and CBC.