CEDA Selected as a Finalist in Canada's Safest Employers Awards 2020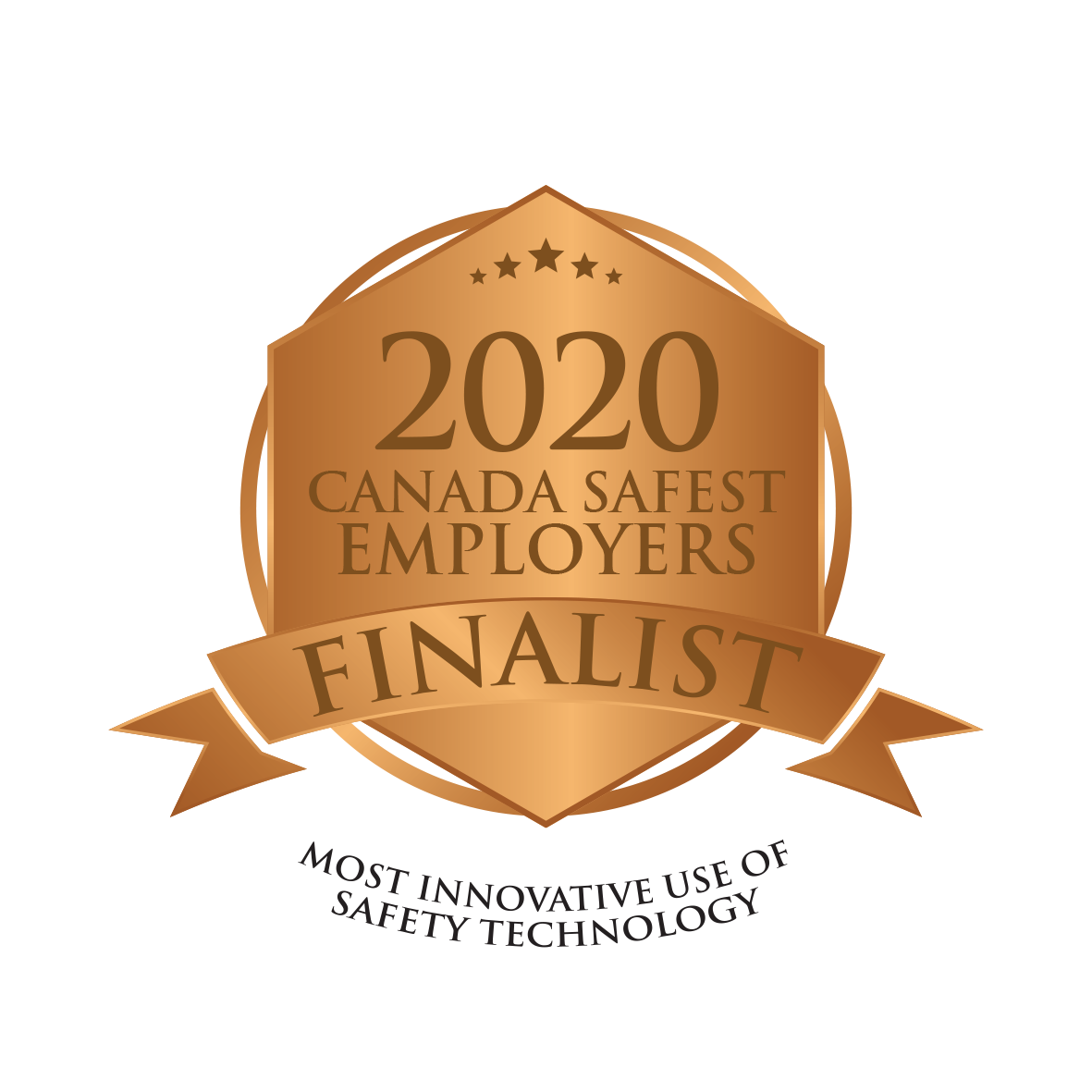 CALGARY, AB – CEDA is proud to announce that it has been selected as a finalist for Most Innovative Use of Safety Technology in the 10th annual Canada's Safest Employers Awards, presented by Canadian Occupational Safety (COS) magazine. Canada's Safest Employers Awards celebrate companies across the nation for their exceptional safety culture and wellness practices.
Finalists were selected following an open call for nominations to COS magazine's nationwide readership of 14,000 safety professionals. Winners will be selected by an esteemed independent judging panel and revealed during a virtual awards gala on October 22.
"We are truly honoured to be selected as a finalist for this award," said Kevin Fleury, CEDA's President and Chief Executive Officer. "This recognition reinforces our employees' ongoing commitment to safety and operational excellence. Our customized Integrated Health & Safety System enables our employees to have functionality at their fingertips and provides better visibility to CEDA's safety performance. With the expansion of our system in recent years, we have seen increased utilization, greater personal accountability, a reduction in total injuries and the successful implementation of our incident prevention strategies."
"This has been an incredibly challenging year for safety professionals and for businesses everywhere," said Jessica Duce, Canada's Safest Employers Project Director. "The list of finalists represents the best and brightest in workplace health and safety and honours those who have stepped up at a time when it mattered most. It's our honour to acknowledge and celebrate this deserving group at the virtual awards gala on October 22."
About Canadian Occupational Safety
For almost 60 years Canadian Occupational Safety has been the premier publication on occupational health and safety in Canada. In each issue, readers get a compelling mix of practical, informative, high-quality articles to help them in their work as health and safety professionals. Canadian Occupational Safety covers a wide range of topics ranging from office to heavy industry, and from general safety management to specific workplace hazards. The print publication is distributed to 14,000 occupational health and safety professionals across Canada. For more information, visit www.safestemployers.com.
About CEDA
CEDA specializes in providing industrial maintenance, turnaround and environmental services to clients in the oil and gas, pipeline, power, pulp and paper, chemical, mining, municipal and steel markets. With offices throughout North America, CEDA delivers more than 120 distinct services to support critical operations at its clients' facilities. CEDA is committed to delivering world-class solutions through innovative technologies, equipment and processes, always with safety top of mind.
For further information:
Trish Kloberdanz, Corporate Communications Manager, CEDA
Direct: 403-476-5643
Cell: 403-808-5239