CEDA Raises $1,570 for the CIBC Run for the Cure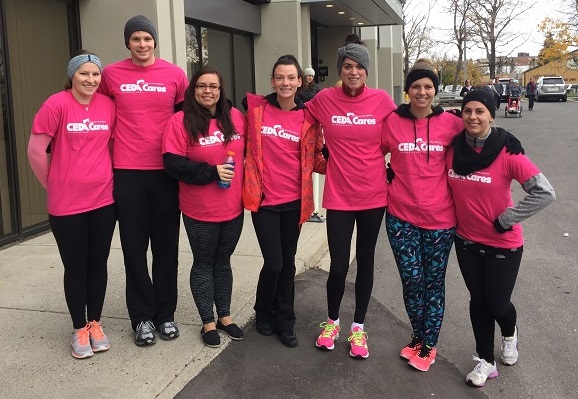 On Sunday, October 4, CEDA employees in Calgary, Edmonton and Fort McMurray participated in the 24th annual CIBC Run for the Cure benefiting the Canadian Breast Cancer Foundation. Through employee fundraising efforts, $1,570 was raised in support of breast cancer research, education and early diagnosis.
This year, the CIBC Run for the Cure raised an estimated $21.5 million and was supported by 115,000 participants and volunteers. Since 2013, CEDA and employees have contributed nearly $33,000 to the CIBC Run for the Cure.
Thank you to everyone who participated and supported CEDA's Run for the Cure fundraising efforts!