CEDA Employees Raise over $11,000 for Run for the Cure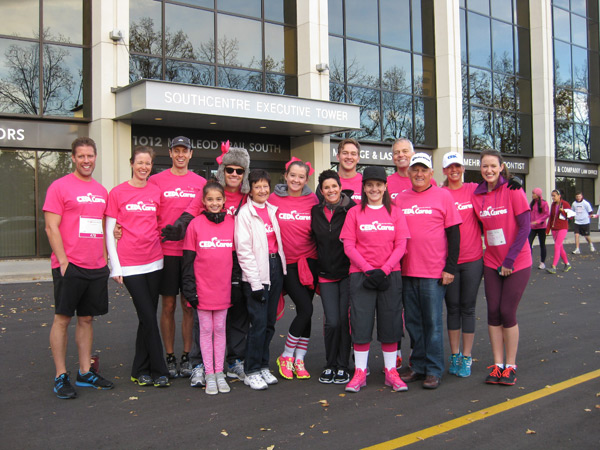 This past weekend, groups of CEDA employees in Edmonton and Calgary, joined Team CEDACares to help the fight against Breast Cancer. Although it was a brisk morning, once the teams started to walk and run in the 2013 CIBC Run for the Cure, participants warmed up and wore their hot pink shirts with pride.
In total, 51 participants of the Edmonton and Calgary CEDACares Teams raised $6,825, which was donated to the Canadian Breast Cancer Foundation. With the teams meeting their fundraising goals, CEDACares donated $100.00 for each participant, raising the total donation from $6,825 to $11,925. The CEDACares Teams' efforts helped contribute to the $27 million that the Run for the Cure raised this year across Canada.