CEDA Donates $125,000 to MIS Suites Project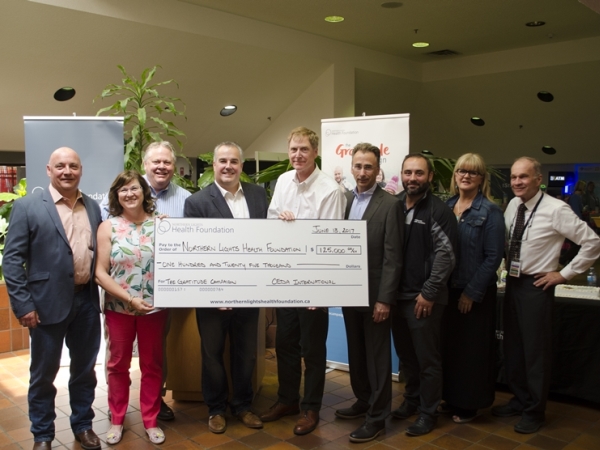 On June 13, CEDA donated $125,000 to the Northern Lights Health Foundation in support of the Gratitude Campaign Minimally Invasive Surgical (MIS) Suites project. The campaign is a comprehensive fundraising initiative aimed to improve the health care system in the Wood Buffalo region and to ensure everyone in the community has access to first-class health care facilities. CEDA's donation will assist with the funding of the $7.6 million MIS Suites project, which is the largest within the campaign.
"We are most grateful to be in a position to give back to a community that has been so good to CEDA and our employees," said Kevin Fleury, President & CEO.
The donation reinforces CEDA's ongoing commitment to the communities in which it lives and works. CEDA has supported the Northern Lights Health Foundation since the late 1990s, and recognizes the importance of health care in fostering a high quality of life for its employees and their families.